Hog Roast Dunfermilne has so much choice and variety on offer when it comes to tasty homemade food and we're sure that once you take a look at our considerable menus, you'll see that you're spoilt for choice. With this blog, we're sure that we'll whet your appetite in terms of our Traditional Barbecue standalone menu, which we serve all year round and not just in the summer months, and which we're often asked to serve at all kinds of special occasions, including birthday parties, wedding receptions, corporate events and more.
While we also have various other scrumptious standalones available, including our Southern Slow Roast, Loaded Fries and Alfresco, our Traditional Barbecue may be exactly what you're looking for if you're planning an informal get-together, regardless of the number of people you're inviting or the venue's location. We can prepare and cook your BBQ underneath our gazebo if the weather's not the best but we can even cook indoors if preferred, as long as there's enough ventilation and space to do so.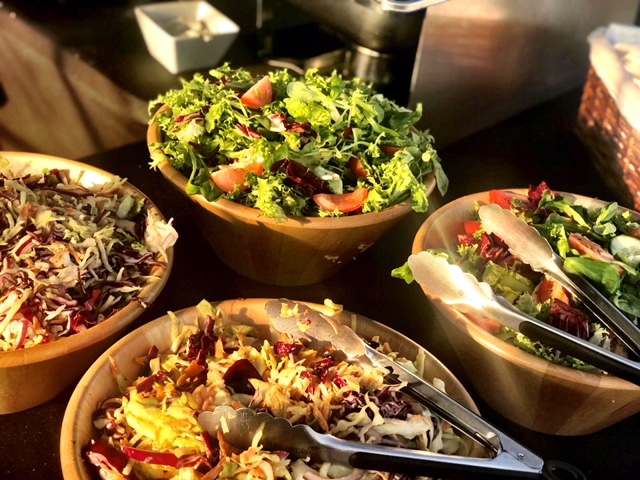 Our Hog Roast Dunfermilne Traditional Barbecue comprises several meats that we grill to perfection, as well as several hot and cold side dishes, so there's plenty of food to go around, but if you do fancy more food served, you can also select your favourite items from our menus, such as some welcome appetisers, starters, more sides or even desserts. Nevertheless, this particular standalone menu is a mouth watering selection of barbecue gems, including our chef's own gourmet sausages, handmade British burgers that are 100% beef, chicken kebabs and marinated ribs, in addition to your choice of fresh-cooked sweet potato fries or chips (or a mixture if you like), our homemade coleslaw and a Greek salad that's full of feta cheese slabs, cucumber, plum tomatoes and black and green olives. If you also need a meat-free option provided, note that this menu comes with both a vegan and a vegetarian dish, of vegan pulled jackfruit and vegetarian halloumi and veg skewers.
To order this gorgeous barbecue feast, give Hog Roast Dunfermilne a call and we'll get you booked in for your next party or event.