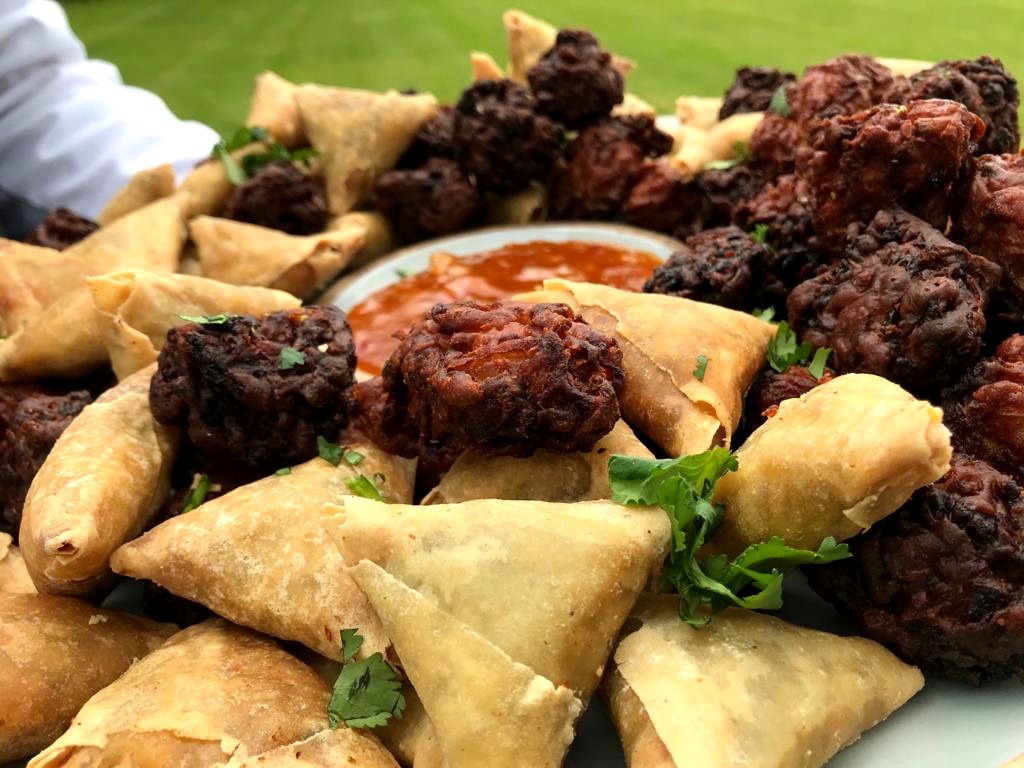 Diwali is a beautiful festival. It is celebration that honours the triumph of light over darkness which symbolises good over evil and knowledge over ignorance. The festival lasts 5-6 days and involves colourful decorations and lighting of clay lamps known as Diya's. Delicious food is at the centre of the festival and Hog Roast Livingston had been asked to cater for a venue at the heart of a Hindu community. Hog Roast Livingston can do bespoke menus which is exactly what they did for this local venue. Hog Roast Livingston used their American-styled Southern menu as a template for the bespoke menu, going with the option of 3 meats and 3 side dishes.
The venue and Hog Roast Livingston decided to do Achari Chicken an achar masala-based treat, it is a common meat dish for the festival of Diwali and Hog Roast Livingston wanted to stay with tradition. The second meat dish Hog Roast Livingston created was a twist on the traditional Kashmiri Seekh Kebab. The final meat was Chicken Biryani layered with fresh vegetables and whole spices such as saffron. These three dishes were filled with flavour and the meat was incredibly tender. Hog Roast Livingston created a flavourful vegetable biryani for vegetarian guests to enjoy.
The meats were served with vegetable samosas a combination of crispness and spice to tantalise the tastebuds. Similarly, the meats were served with onion bhaji's known traditionally as 'pyaz ke pakode' and finally simple but nice basmati rice.
As well as super tasty and traditional Diwali inspired food by Hog Roast Livingston, the venue had beautiful and colourful decorations. They had organised workshops welcoming all, those celebrating and those who wanted to learn about the festival. They held craft worships so that people could make their own Diwali decorations and design their own Diya's (clay lamps). The atmosphere was electric.
Hog Roast Livingston had even gone the extra mile making Masala Peanuts so that the venue could place them in the middle of all the tables so that people could pick at them during the workshops.