It's not very often that we're blessed with good weather here in Scotland, so when the sun finally does make an appearance, we've learned to make the most of it before it disappears again behind a sea of grey clouds and a sheet of rain! And during the country's most recent wave of heat, we were pleased to see other people making use of the decent forecast, too, by planning and hosting as many outdoor events as they were able, which our Hog Roast Viewpark caterers were very happy to be involved in.
Among the many, many, celebrations we helped out with, before the weather took a bit of a nosedive was Sophie's 30th birthday! As an avid outdoor enthusiast, she had been keen to have her party outside and was ecstatic when the weather came through for her.
The event she had planned took place at a nearby country park, where she had hired out a secluded BBQ site for the celebrations. Of course, she didn't actually need access to the venue's on-site grills, as she had hired Hog Roast Viewpark to serve our Gourmet BBQ Menu, and we brought along our own state-of-the-art equipment.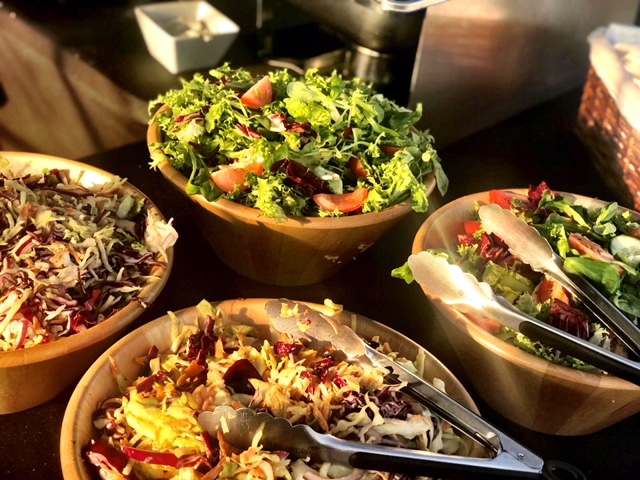 Fifty-odd people had been invited to join Sophie in celebrating her landmark birthday, and with 7 veggies and vegans thrown into the mix, the birthday girl was looking for us to impress with a fully inclusive menu that catered to everybody's tastes. So, in addition to our smokey sausages, juicy beef burgers, Thai chicken kebabs and meaty marinated spareribs, we served our sumptuous hickory-steeped pulled jackfruit rolls with vegan coleslaw as the meat-free option.
Fresh Greek salads, mixed fries and gorgeous gourmet coleslaw were also available for the guests to help themselves at this event, and everything was served using wooden bamboo cutlery and crockery, which gave the feast a more authentic, back to nature feel.
The guests truly loved the spread that Hog Roast Viewpark presented to them, and once they had cleared the grill, our catering manager, Steve, revealed the 2-tier chocolate birthday cake, which he sliced and dressed with ripe summer berries, and a fruity coulis.