If you are looking for catering services in Kirkcaldy, you are in the right place.
At Hog Roast Kirkcaldy, we have plenty of experience, which means we can cater for any type of event. Over the years, we have provided the food for all kinds of events. Everything from small family parties to big weddings, so we know that we can look after you and your guests.
You choose the type of food that is served
Naturally, most clients still ask us to cook a traditional hog roast for them. It is the type of food that people cannot really cook at home, so it is always seen as a treat. Not to mention the fact that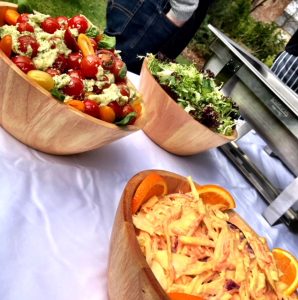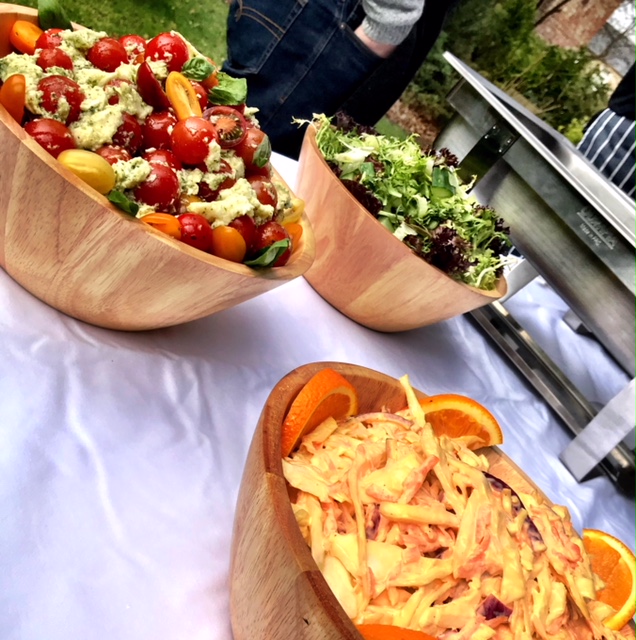 the sight of a whole hog slowly cooking on a spit is an impressive one.
However, at Hog Roast Kirkcaldy we like to offer our clients as much choice as possible. Over the years, we have created several great menus for you to choose from.
For a wedding, our carvery style food is always popular. Our chefs still cook the meat on a spit roast but slice it rather than pulling it from the bone. This can then be plated up and served to your guests by our waiting team, as part of a traditional roast or another style of hot dinner.
We also offer a buffet style service. With this option, the meat is served to your guests, who then help themselves to the canapés, salads, bread, side dishes and desserts that we also prepare. It really does not matter what type of party food you want us to serve, we will happily provide it for you.
To find out more, contact us today
Contacting us is easy, all you need to do is fill in the contact form on the website, or alternatively give us a call and one of our friendly team will talk you through the available options.
No matter what your requirements are, we're sure we can help you, so just get in touch and let us talk you through what we can do for you.