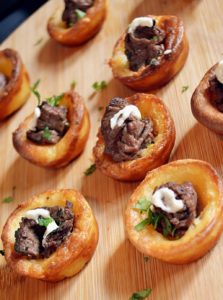 Loch Leven Castle in Kinross was the scene of Mary Queen of Scots' daring escape by boat from her captors in 1568 and during the summer visitors can retrace her steps by taking a boat trip to the island. There is always something to see on Loch Leven; bird watchers can enjoy observing its resident pink-footed geese, fishing fans can indulge in a spot of trout fishing and during the extremely cold Scottish winters, you may even see the Kinross Curling Club having a game out on loch if it is frozen, just as their ancestors did over 300 years ago when the club was first formed.
Here at Hog Roast Kinross, we love the variety of things to see and do in the area and our diners love the variety of the food and catering options we can offer them, especially as we are able to provide fabulous food in all of the outdoor locations both locals and visitors love so much.
Great Food for All Occasions
History and nature are very prevalent in Kinross and the Hog Roast Kinross team combine both of these elements in our catering, which is why our food is always such a popular choice for events in the area.
Just as the Kinross curling team are staunchly keeping their sporting tradition live, we are keeping our culinary tradition alive by introducing the ancient art of hog roasting to a whole new generation. We can provide classic hog roasts incorporated with modern menus that appeal to more contemporary tastes and can guarantee that everyone will love our food regardless of your preferences.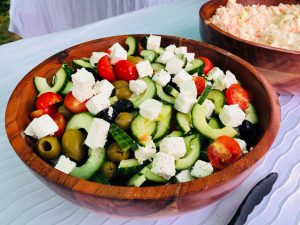 Not only can we provide exciting food, we can cook it in any location of your choice. Our cooking style means you can continue to enjoy Kinross's beautiful natural surroundings whilst receiving the same level of food and service that you would expect in any high-quality restaurant. We are the perfect choice any outdoor event and we can provide anything from delicious slow-roasted pork sandwiches for a fishing group or curling team, to a complex wedding menu with several courses and canapes.
We may specialise in outdoor event catering, but because we are so adaptable, the Hog Roast Kinross team are just as skilled at catering indoors for smaller events with the same level of quality and precision.