If you would like to host a hog roast in Fort William, you are in the right place to find out how easy it is to arrange.
We have many years of experience, so know how to provide you with fantastic food for your wedding, family party, community or corporate event. In fact no matter the occasion, we can provide seriously tasty food your guests will love.
Wonderful food for all
The Hog Roast Fort William team only uses the best ingredients to make the spit roast feasts that they provide. As much as possible, we use local suppliers to provide you with the freshest beef, lamb, turkeys, chicken and hog meat.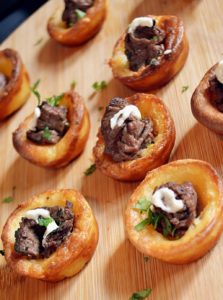 The modern spit roast machines that we use can be converted into barbecue grills. This means that you can also offer your guests kebabs, burgers, sausages and items that are suitable for vegetarians.
Our extensive menus include a range of side dishes. You can choose one of the set menus that our experienced team has put together, or select the items you want served.
On the day of your event, our catering team will prepare the canapés, salads, vegetable dishes, sauces, stuffing and desserts that you have selected. We update our menus regularly to make sure that they fit in with the changing tastes of modern consumers.
Most people still ask us to serve what we prepare as a buffet. However, for weddings, presentation dinners and corporate events you may prefer our table service. Our waiters and front of house team are all very experienced, so will look after your guests.
The way we work means that you get wonderful party food, for a low cost.
Ready to find out more
If you would like to learn more about what we do, or even make a booking with us. All you need to do is fill in the contact form on the website, or alternatively give us a call and one of our friendly team will talk you through the available options.