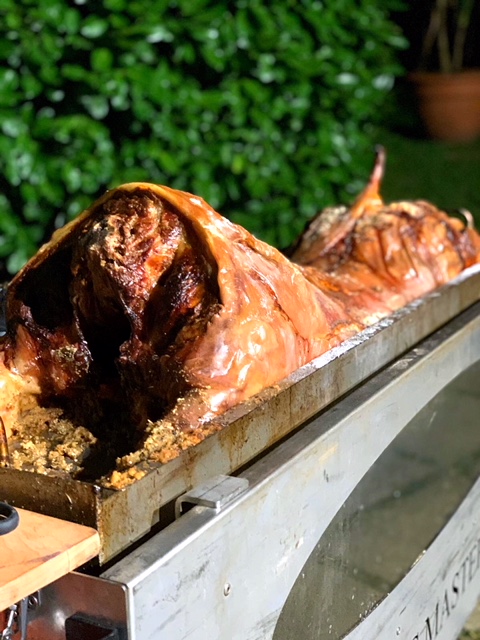 If you want some great grub for an outdoor event overlooking Dunbar's picturesque harbour or food with finesse for an indoor private party or special occasion, the Hog Roast Dunbar team are equipped to meet all of your catering and service needs for any event.
We have been at the forefront of hog roast catering in the area for a number of years and our slow roasted pork has been a great addition all manner of events in the area. We are proud of the unrivalled quality of our hog roasts, which are always prepared using the very best ethically reared meat. We also have a very skilled mobile catering team and the most advanced cooking equipment available on the market, which always keeps us one step ahead of the competition. We always prepare our meat on-site and one of our eye-catching roasting machines makes a great focal point for any event for everyone to gather around whilst our on-site chef is carving the melt-in-the-mouth meat. Our sociable catering team love chatting to our diners as we are putting the finishing touches to the rest of the dishes, which are also freshly made on-site using the finest locally sourced ingredients available.
The Best Hog Roast Caterers In Dunbar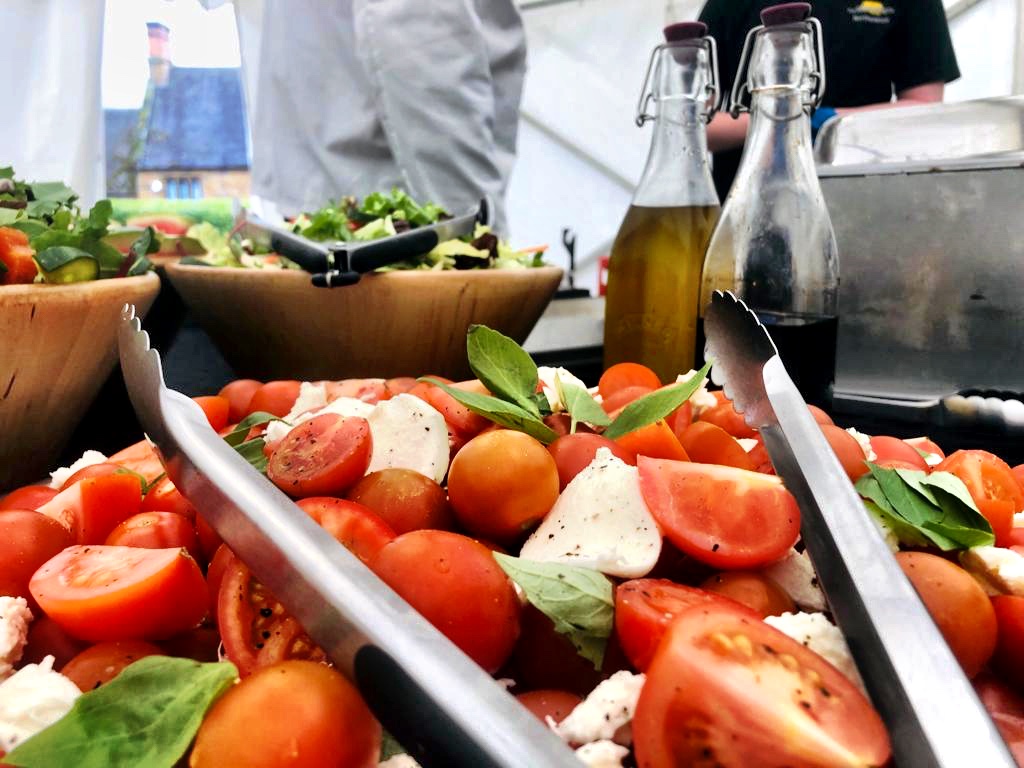 If you have a more formal event in mind, we are equally adept at providing refined 3 course meals complete with full table service supplied by our own events team. Whether you would prefer a sit-down meal or a buffet, all of our menus include a variety of different slow-roasted meats, in addition to imaginative vegetarian and vegan dishes. Here at Hog Roast Dunbar, we go to great lengths to ensure that we cater for all tastes and dietary needs and if any of your guests have particular requirements, we are able to alter any part of your chosen menu accordingly.
If you want the finest slow roasted pork in Dunbar, not to mention freshly made food that is suitable for any event and varied menus that can be prepared in any location, the Hog Roast Dunbar team should be your first port of call for all of your event catering needs in Dunbar.