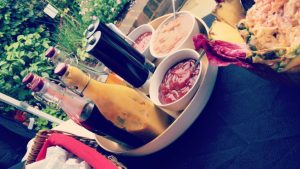 Hosting a party is a big responsibility. There is a lot to get done, so it can be hard for the host to relax and enjoy their special event. One of the biggest problems is providing food that everyone likes.
The more guests you have the trickier it gets to cater for everyone´s dietary needs and tastes. Fortunately, the Hog Roast Dumfries team has plenty of experience, which means that they can take care of everything on your behalf.
Plenty of choice and low prices
To make things as easy as possible for you, we have come up with menus that are designed to work for specific types of events. When choosing what to have served to your guests that is the best place to start. If you see a menu that you like we will simply cook enough to feed the number of guests you are planning to invite.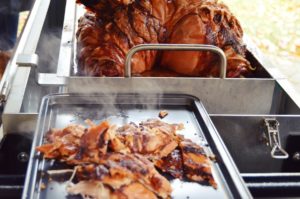 However, should you want something a little different, all you need to do is to ask. The Hog Roast Dumfries chefs are always looking for new ideas and are happy to adapt to your needs.
Our range of canapés, salads, side dishes and desserts are the perfect accompaniment to the spit roasted meats that we prepare for you. We mainly cook whole hog roasts, but will happily roast lamb, beef, chicken or other types of meat. It is also possible to order a barbecue from us.
The beautiful food that we prepare to you can be served as a buffet, a sit-down meal, or a carvery. You just need to let us know what you need. If you need front of house staff and waiters we can provide those too.
Ready to learn more about our services
We're always happy to have a chat about our services, so please get in touch with us if you would like to learn more. Simply fill in the contact form, email us or pick up the phone and give us a call.
No matter what your requirements are, we're sure we can help you, so just get in touch and let us talk you through what we can do for you.