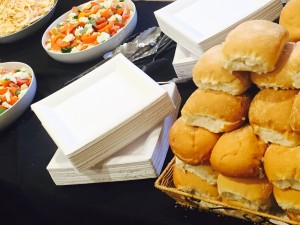 Another fantastic weekend catering in fife, firstly at a garden party in St.Andrews for Robert and Samantha. Hog roast St.Andrews had a very warm welcome from all their guests. Serving canapes including roast beef in mini Yorkshire puds with horseradish cream, smoked salmon on oatcakes in a cream cheese Indian selection and veggie halloumi kebabs, our own free range hog roast with salads and our special saltier potatoes, baby new potatoes tossed in a herb butter with pinhead oatmeal.
Our Hog roast St.Andrews staff and ourselves had a lovely day in the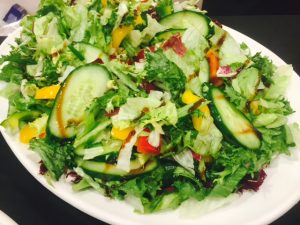 sunshine at a lovely local location, we all worked hard to serve the canapes and the main meal, all the guests very much enjoyed hearing about all the pigs on the farm and how we are busy lambing at the moment. After all the tidying up was done we all wished them well and left to return to the farm to clean and unpack all the equipment.